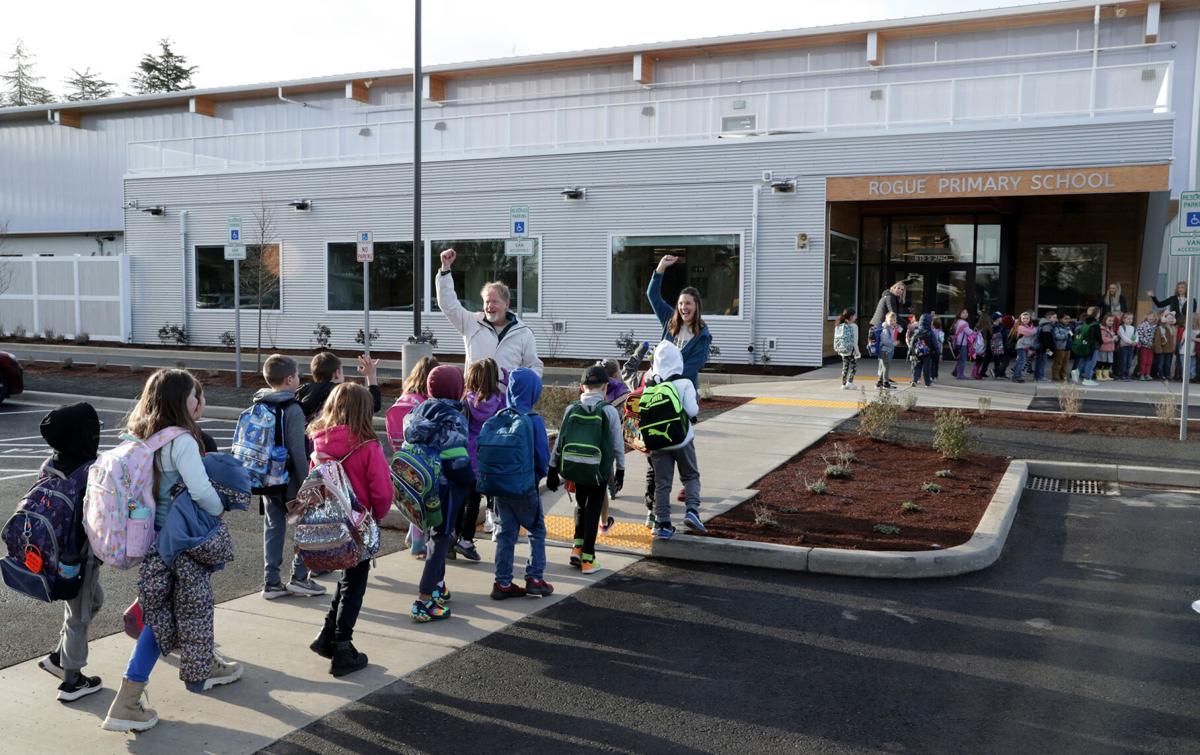 Published in the Rogue Valley Times on April 3, 2023
Nearly 100 excited "Otters" were turned loose onto the streets of Central Point bright and early Monday morning.
Clad in backpacks and colorful jackets, with sheer joy plastered on their tiny faces, they were making the trek from recent temporary digs at Central Point Elementary School to the Central Point School District's newest school — and their brand-new home — Rogue Primary School.
Central Point police officers escorted the 300 or so K-1 Otters to the long-anticipated 62,000-square-foot campus of the district's first play-based school.
Even during the less-than-two-block trek from their old school, it was impossible for the students not to bounce, wiggle, squeal or run toward the new school. Thankfully, wiggling and playing is the focus of Rogue Primary. A play-focused "school of choice" for District 6, Rogue Primary is geared toward offering an alternative for parents who aren't ready for the youngest of students to start attending a traditional classroom.