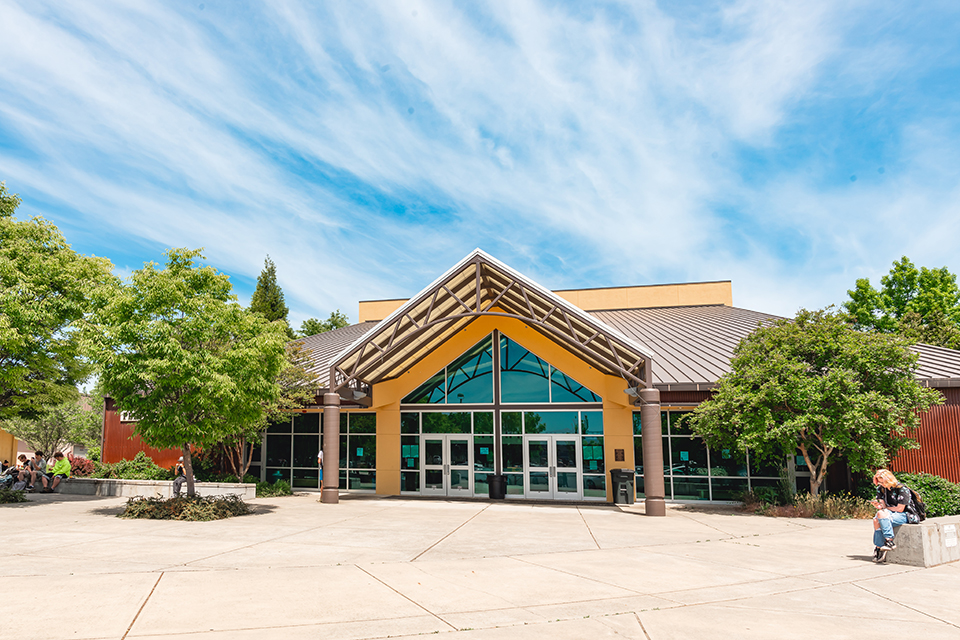 Project #1 Summary: Paved Parking Lot
Student and community members will be able to move safely through the new paved parking lot which will include over 400 parking spaces, ADA compliant ramps and sidewalks, lighting, planting strips and storm water drainage.
Bond Goal Addressed
IMPROVE SAFETY AND SECURITY
Allocated Budget: $2.0M
---
Project #2 Summary: Mechanical, Electrical, Plumbing and Site Upgrades
Campus buildings will receive new heating, ventilation and air condition (HVAC) systems, electrical systems, and plumbing. New HVAC systems will create a comfortable learning environment with state-of-the-art indoor air quality by using appropriate filters and code-mandated air changes. A new digital HVAC control system will efficiently "warm up" buildings to a desired temperature on cold morning prior to staff and students arriving, and will "turn down" the heat when it knows or senses the buildings are empty. These controls will create thermally comfortable spaces and allow district maintenance staff to control mechanical systems remotely if necessary.
School-wide security systems will be upgraded or installed to include new fencing around the core of the school buildings, security cameras, an intercom system, classroom clocks and fire alarm panels. New exterior and classroom door hardware will have already been installed under another project.
Bond Goals Addressed
IMPROVE MECHANICAL SYSTEMS FOR EFFICIENCY AND HEALTH
IMPROVE SAFETY AND SECURITY
Allocated Budget: $14.6M
The community put the completion of the new parking lot to use right away.  
The new parking lot was used for 4th of July Parade Staging and Jackson County Fair parking overflow.
Crater High School Parking Lot
Completed and open to the public mid-December, 2020
ADA parking spaces and lighting contribute to "Safety & Security"
Softball batting cage relocated and improved to allow for future structure (not bond funded)
Mechanical, Electrical, Plumbing
Summer upgrades to the Crater High School gym continue! The weight room is completed and the District plans to move back in early September.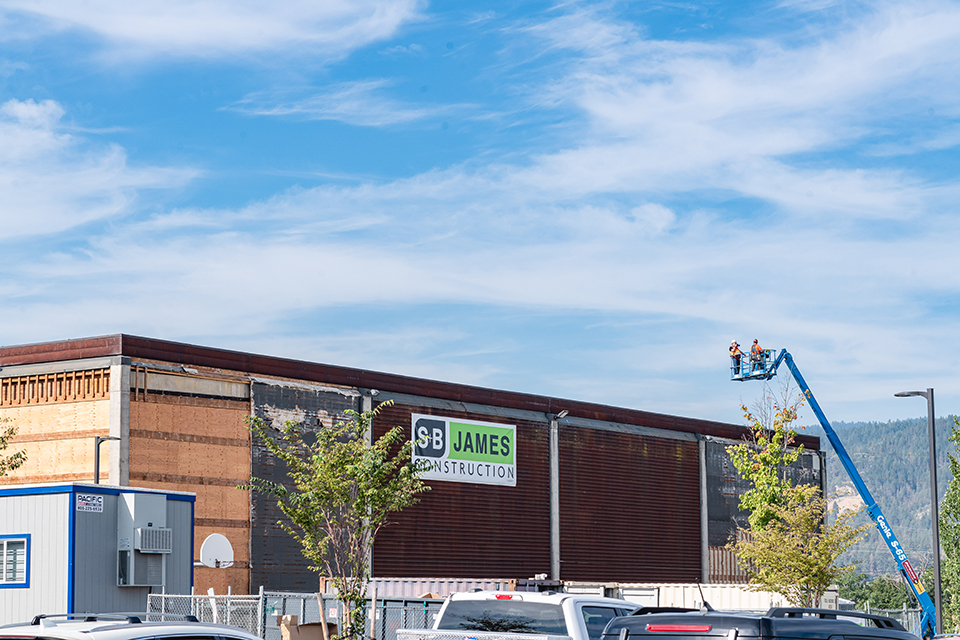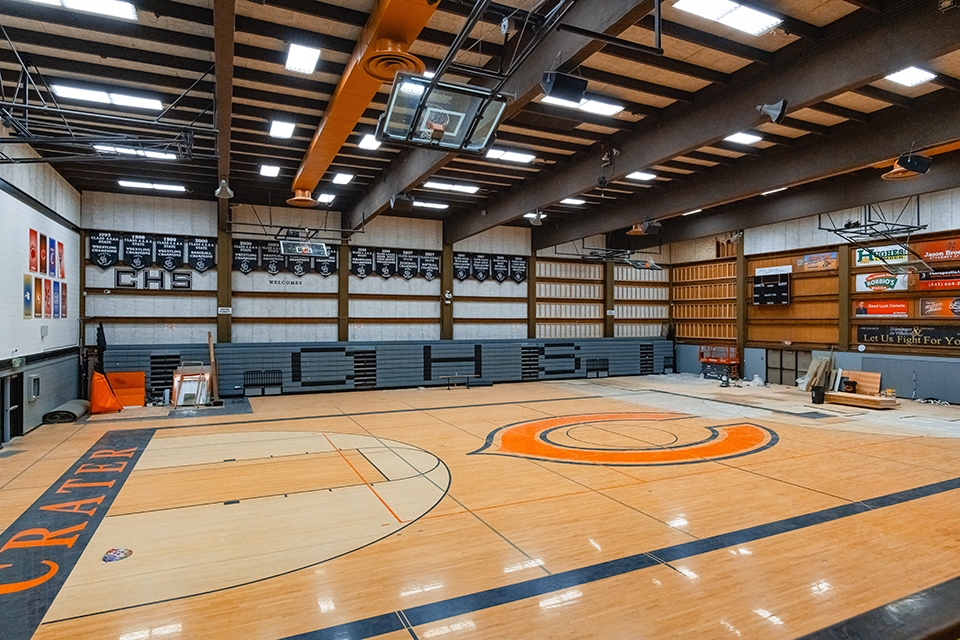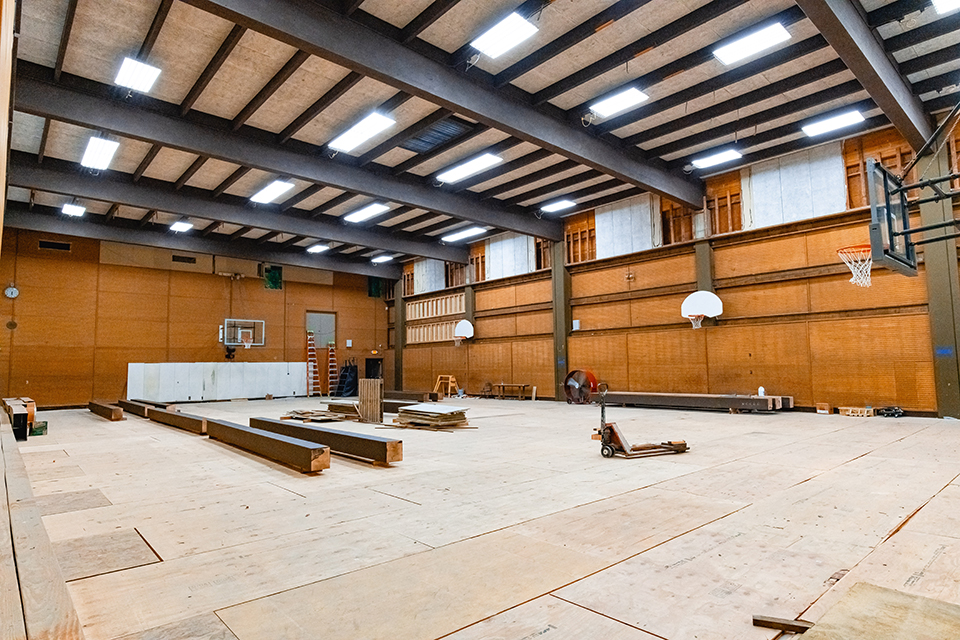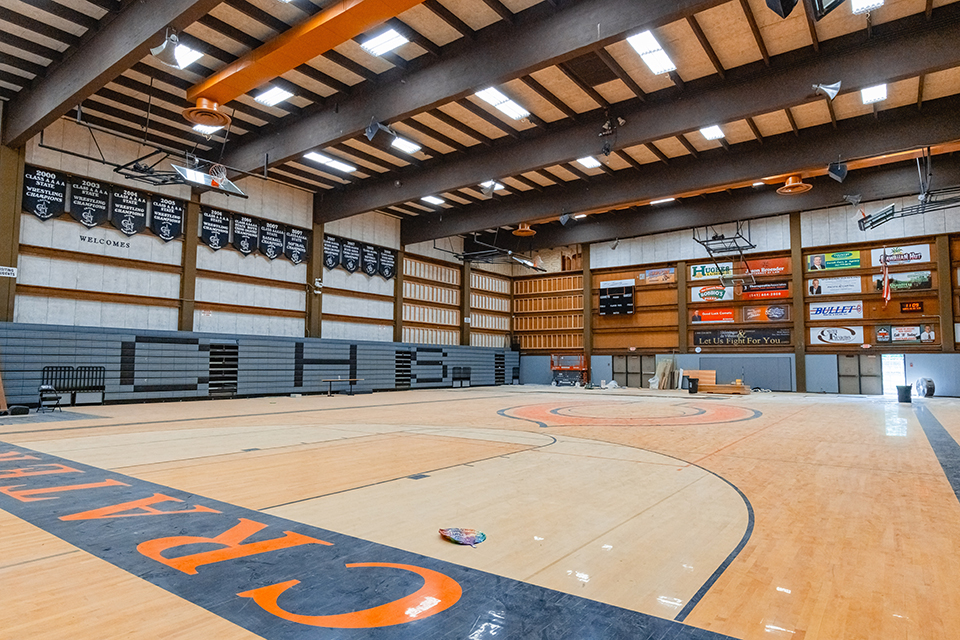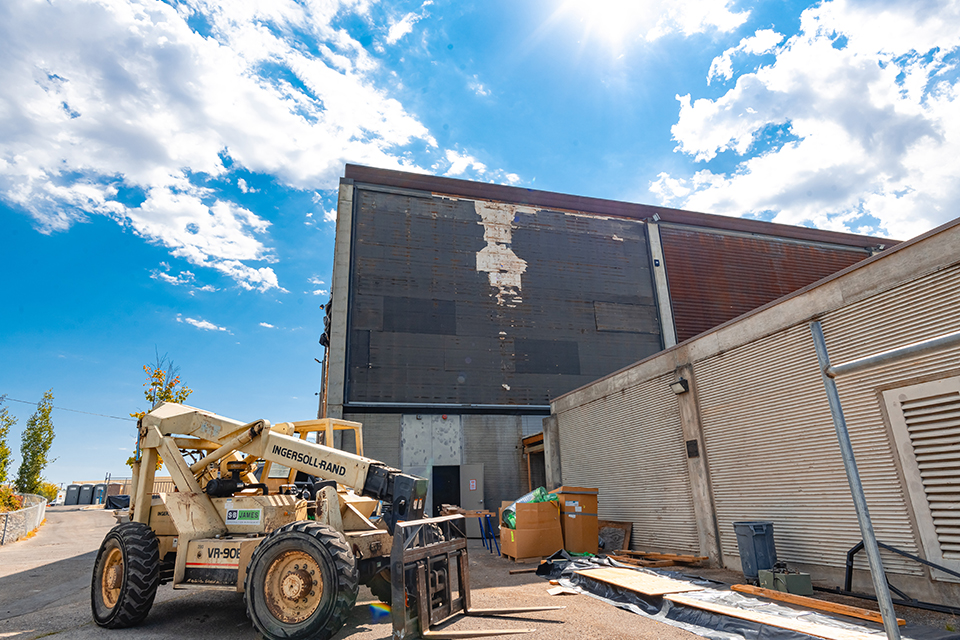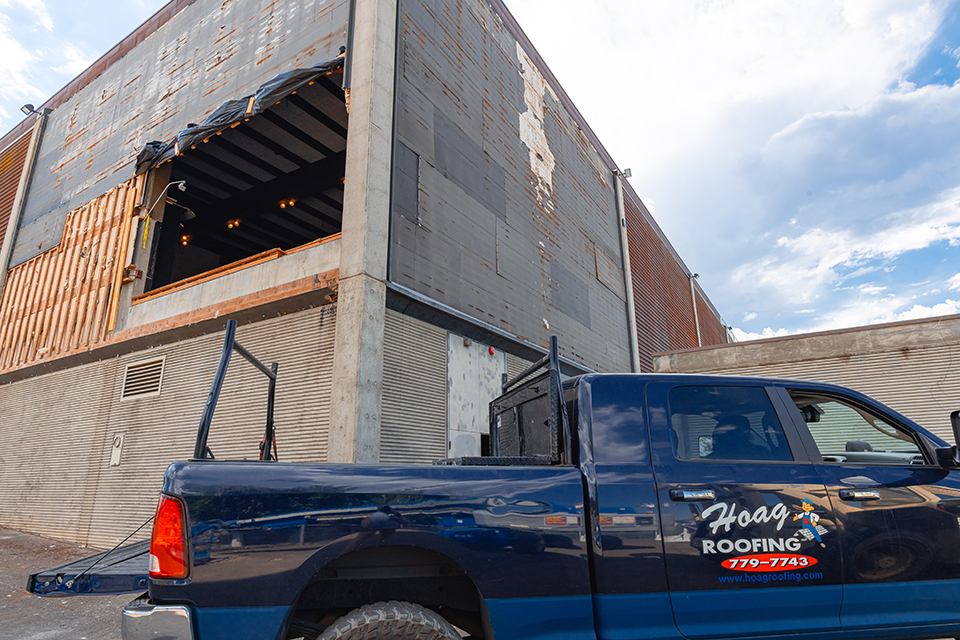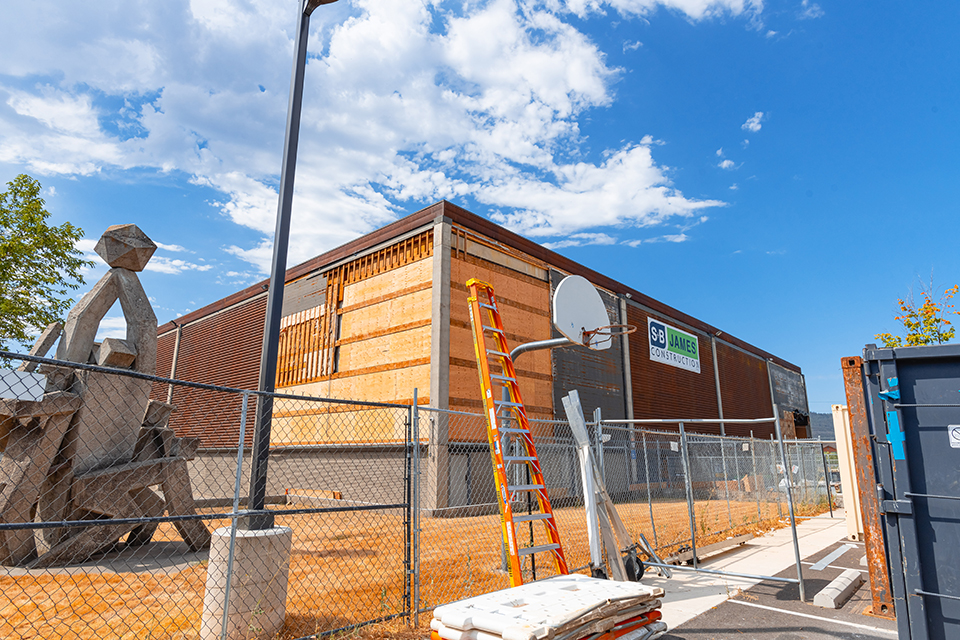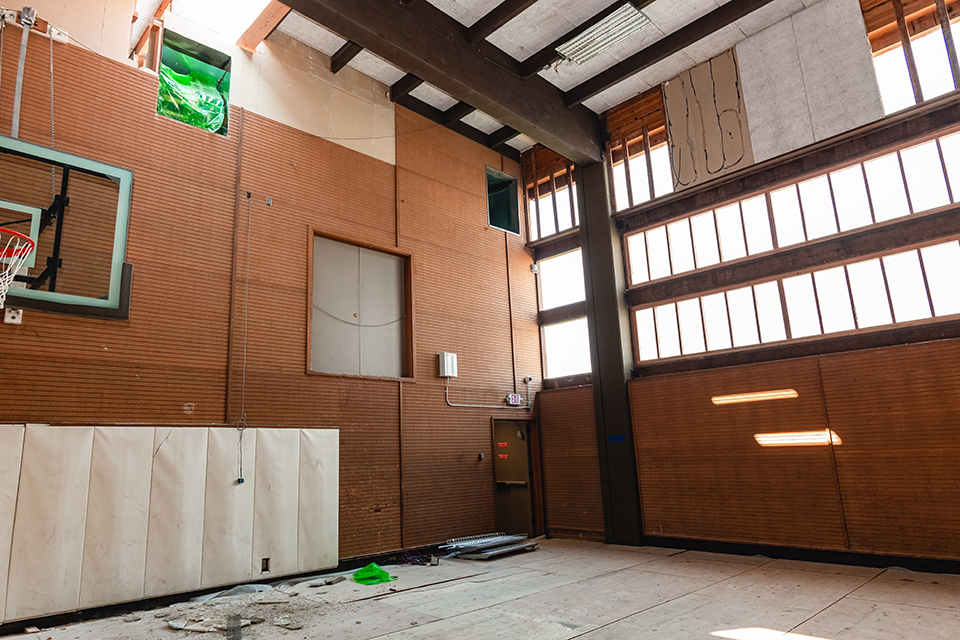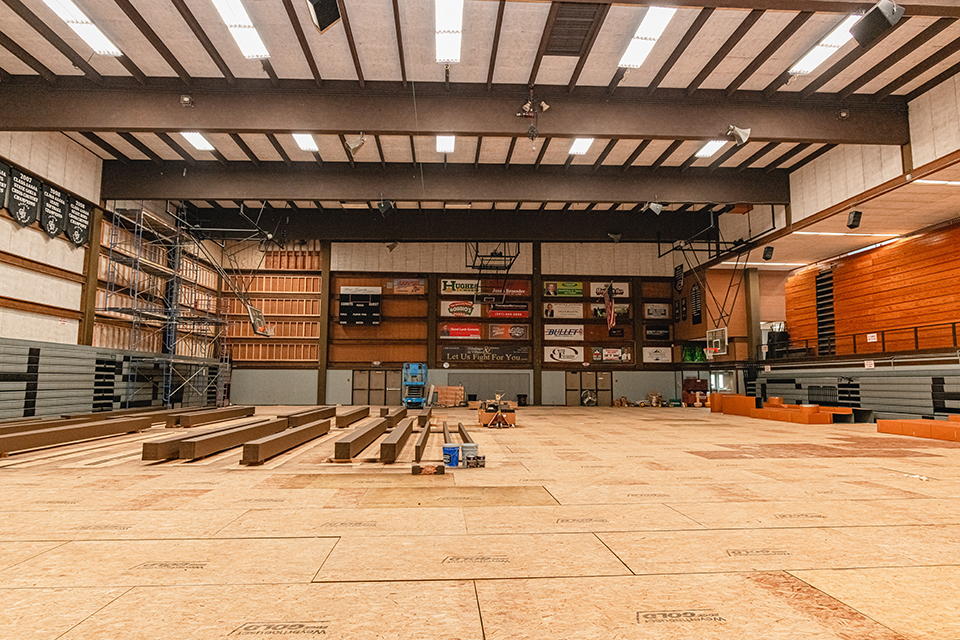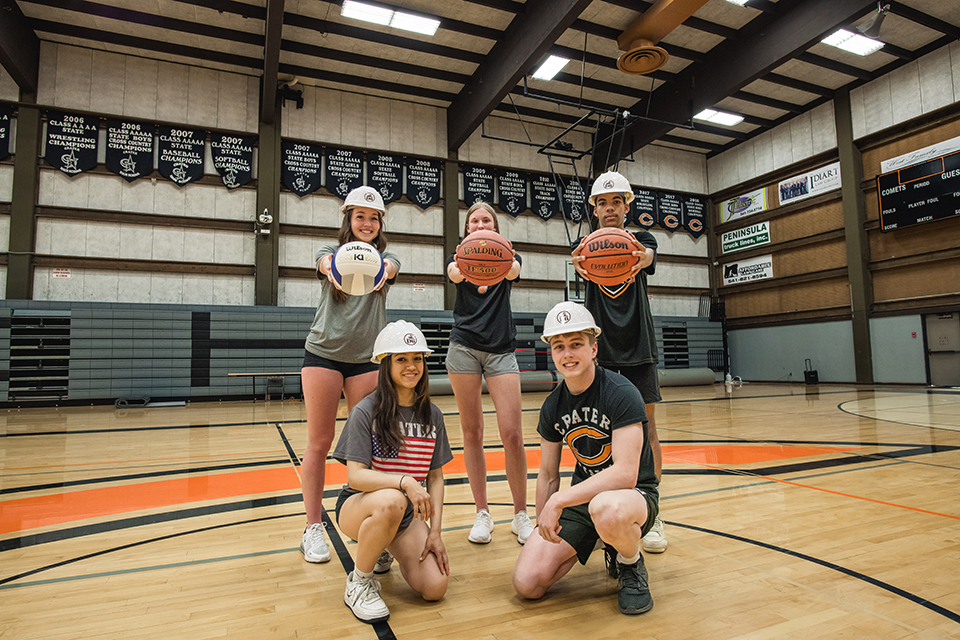 Project Summary: Crater High School Gym Seismic Upgrades
The grant will shore up the building as follows:
Full-height reinforcing will be installed along the face of each pilaster along the west wall, and existing concrete footings will be enlarged.
Blocking, clipping and nailing connections will be added along top of walls to establish adequate connections between top of wall and diaphragms.
Structural steel beams will be installed between the wood girt wall above and the concrete tilt-up wall below.
New wood framed shear walls will be installed in-line with the concrete walls below at strategic locations to provide lateral support.
Brace all storage racks, cabinets, and bookshelves to structure.
Attach and brace mechanical equipment, emergency lighting, piping, ducting, and gas piping per current code.
Grant Value: $2,500,000
Project Manager: Otak CPM Portland/Medford
Architects: ORW Architecture (Medford), BBT Architecture (Bend)
Engineer: ArcSine Engineering (Medford), Interface Engineering (Portland)
Civil Engineer: Powell Engineering (Medford)
General Contractor, Parking Lot: Knife River Materials (Central Point)
General Contractor, MEP: S&B James Construction (White City)
Principal/School Contact Information: Tiffany Slaughter, Matt Meunier, and Kelly Soter
District Contact Information: Spencer Davenport, Chief Projects Officer
General Information: 541-494-6202, bond.projects@district6.org