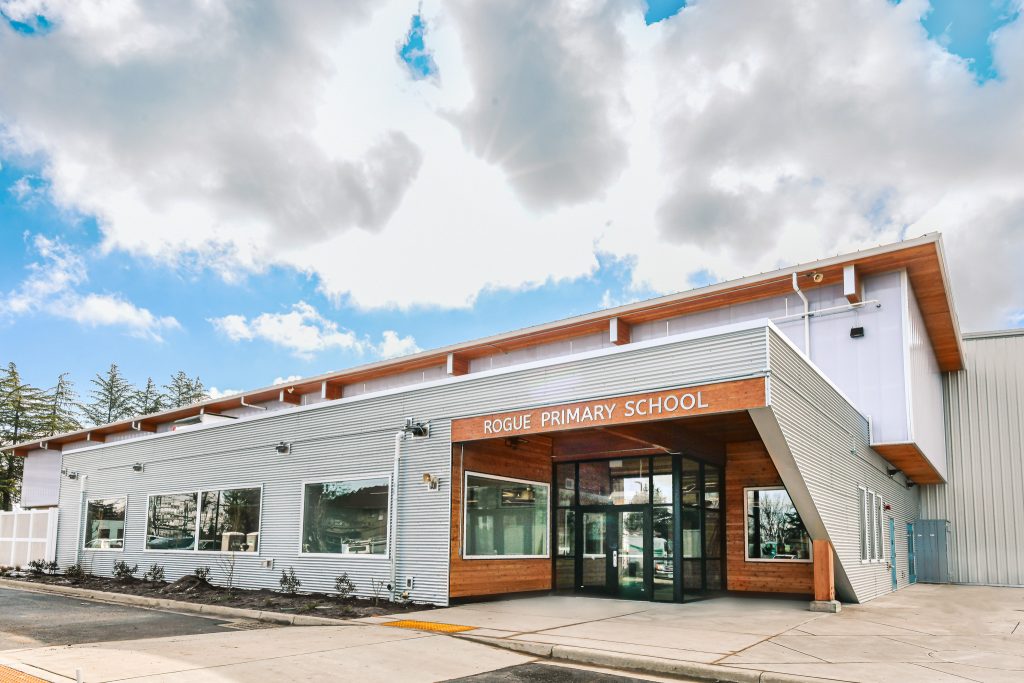 Conversion of Central Point Hospital (Asante) building to a 45,000 square foot elementary school. The design and construction of the school will be guided by the school's focus on play-based educational models within primary grade levels (i.e. Kindergarten thru 2nd). The school will be built to accommodate over 300 students with infrastructure to increase the schools capacity to 550 in future years. The school will include 12 classrooms, a gymnasium/multi-use space, full kitchen, cafeteria space, administrative and support staff offices, common areas, and outdoor educational spaces; including a covered center courtyard.
Bond Goals Addressed
IMPROVE MECHANICAL SYSTEMS FOR EFFICIENCY AND HEALTH
IMPROVE SAFETY AND SECURITY
ADDRESS OVERCROWDING
CREATE FLEXIBILE LEARNING SPACES
Allocated Budget: $18.3M
Rogue Primary School is officially open! On April 3rd, RPS students and staff celebrated their first day of school on the new campus!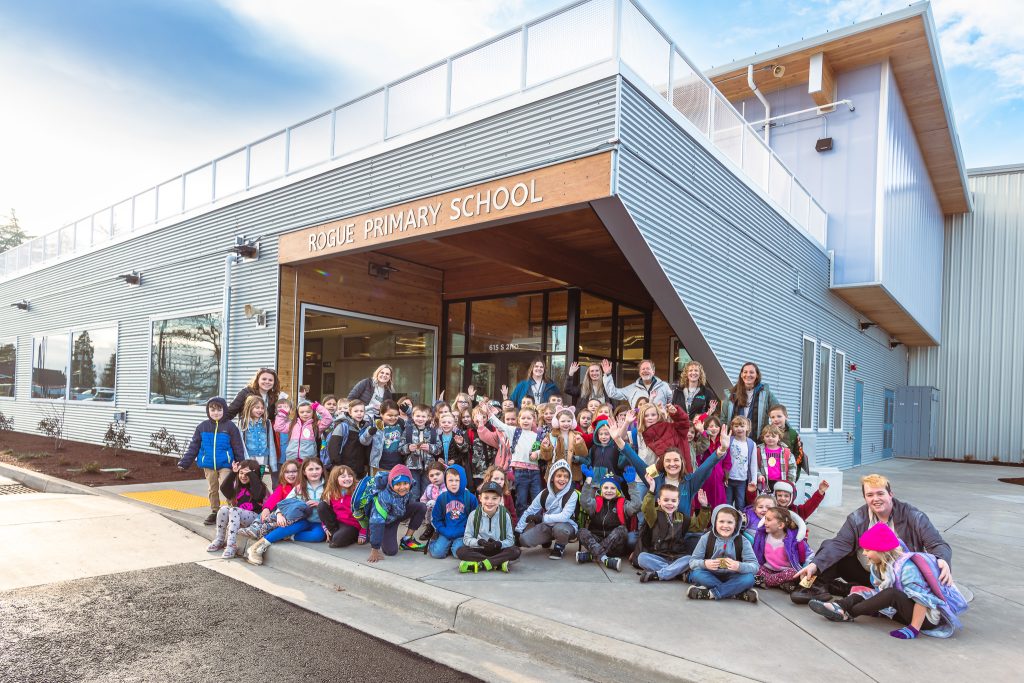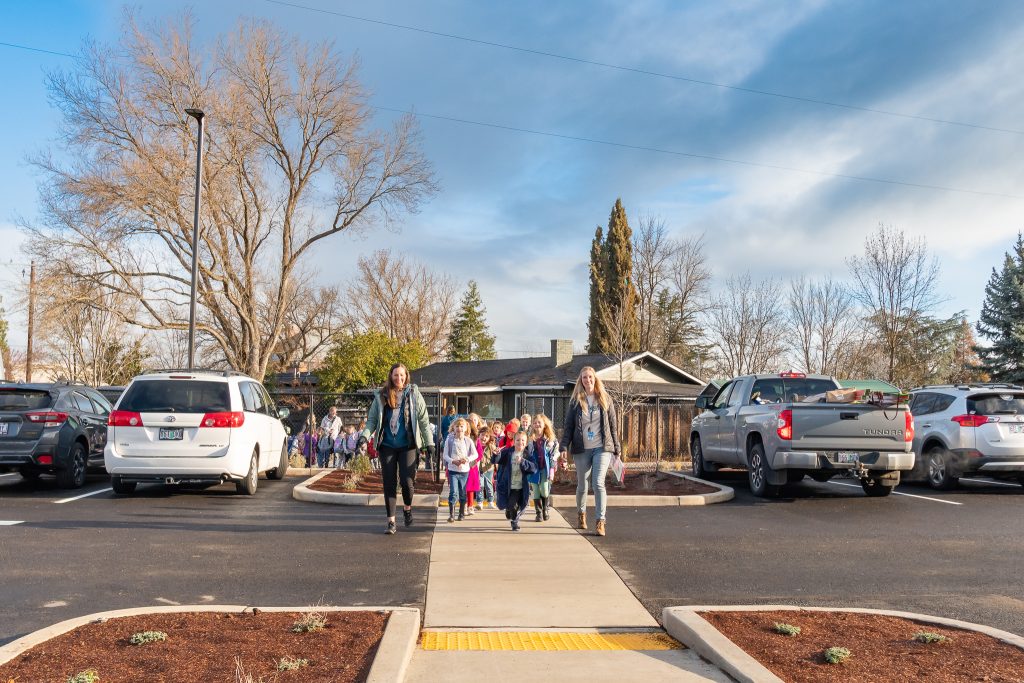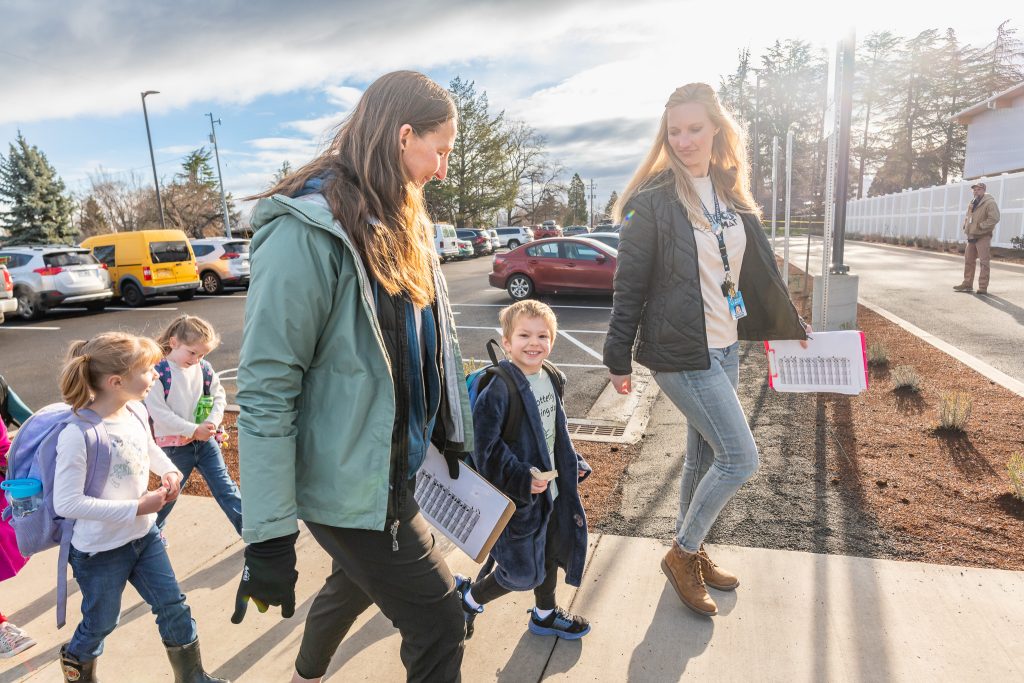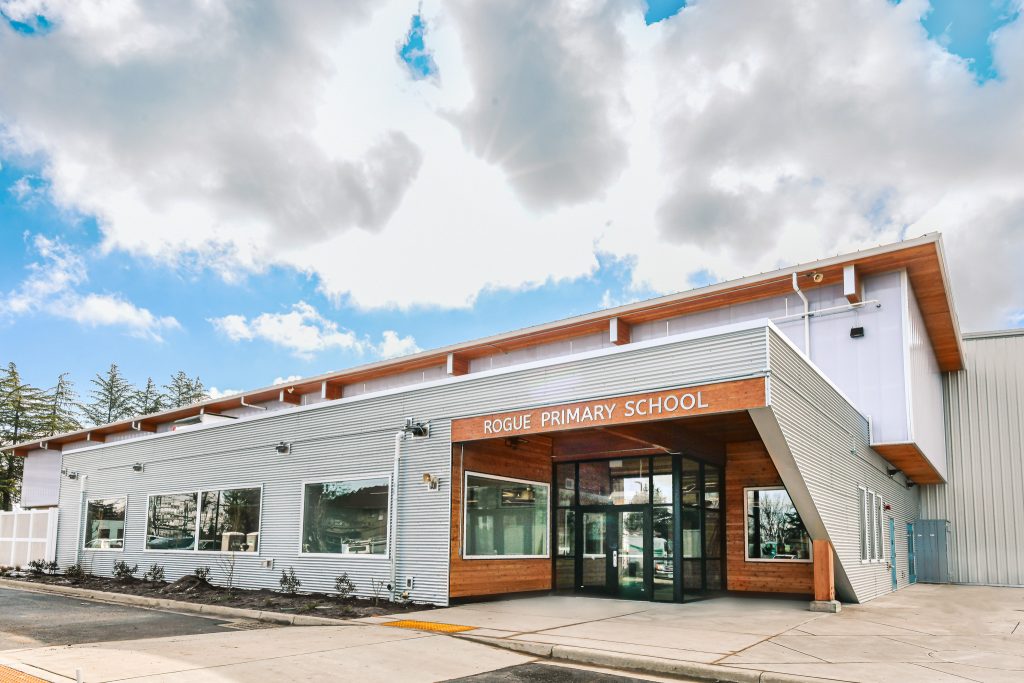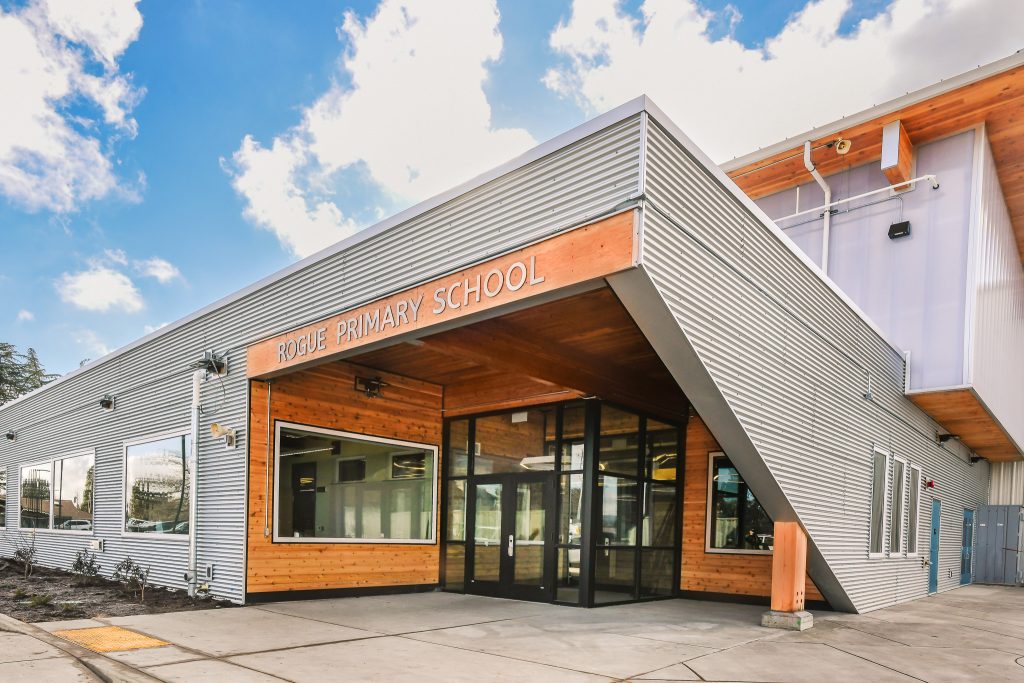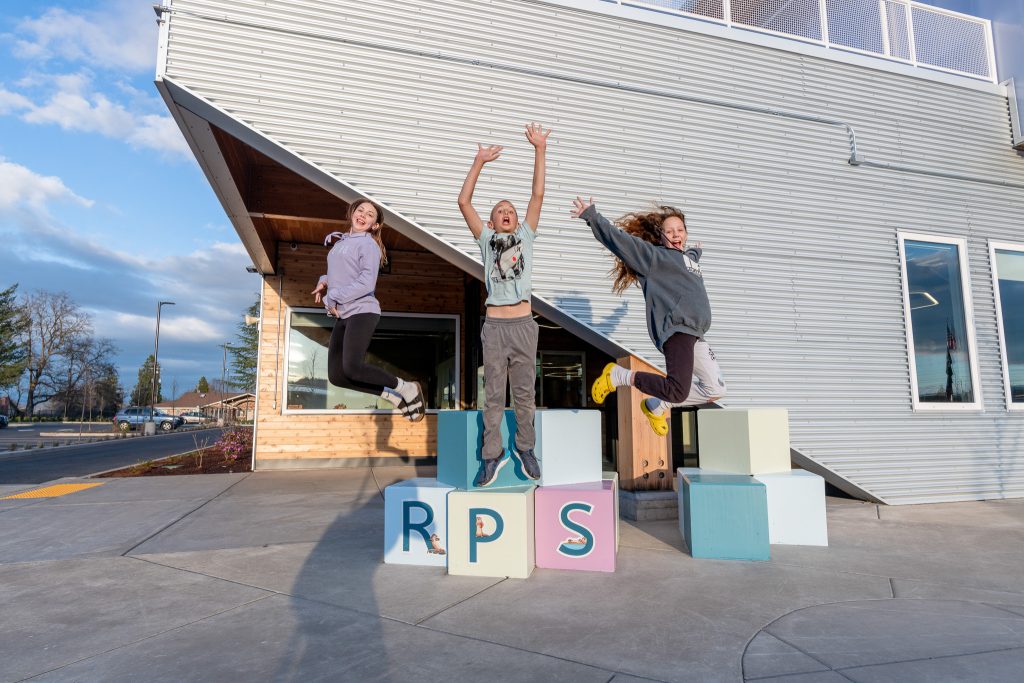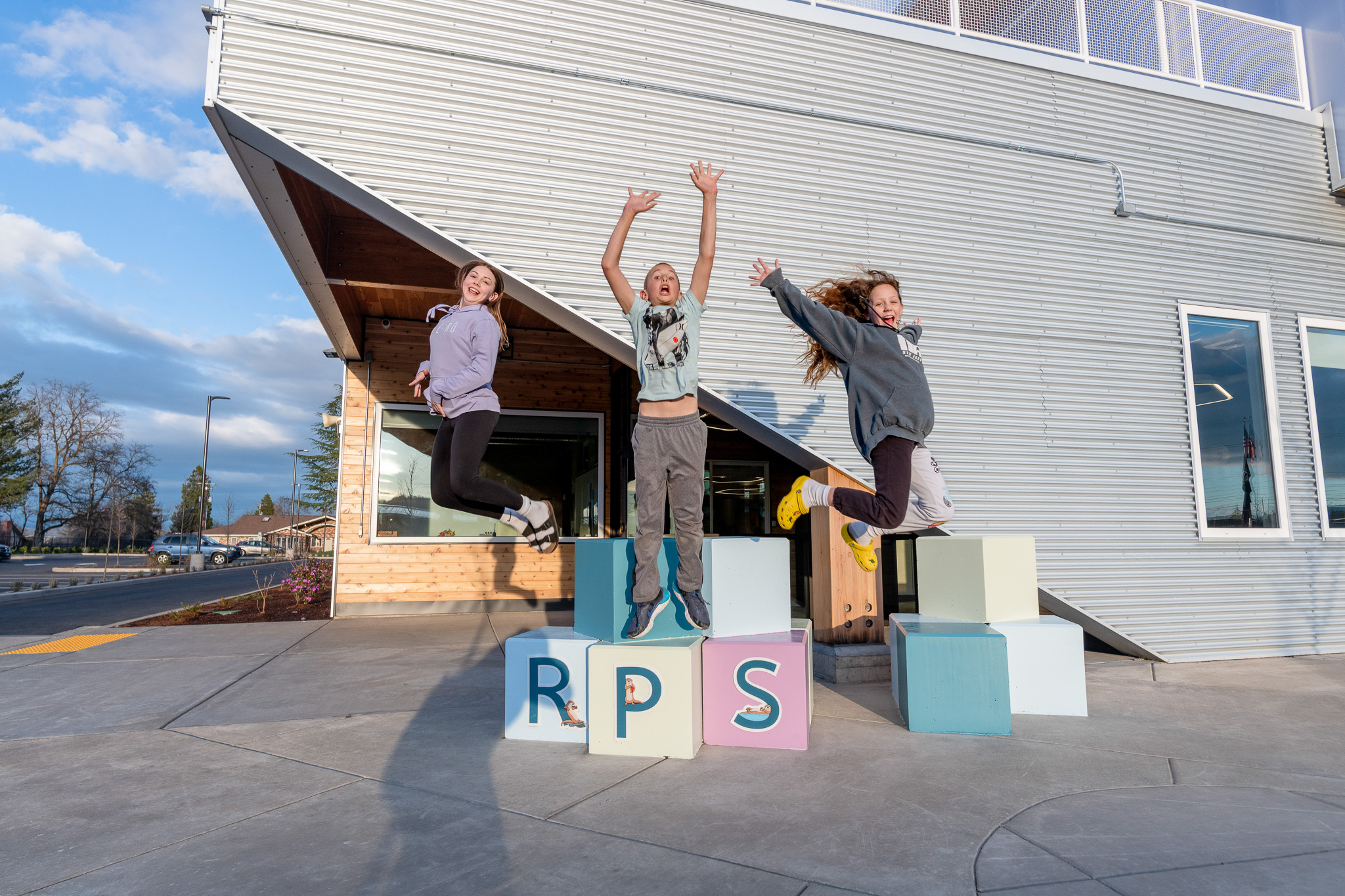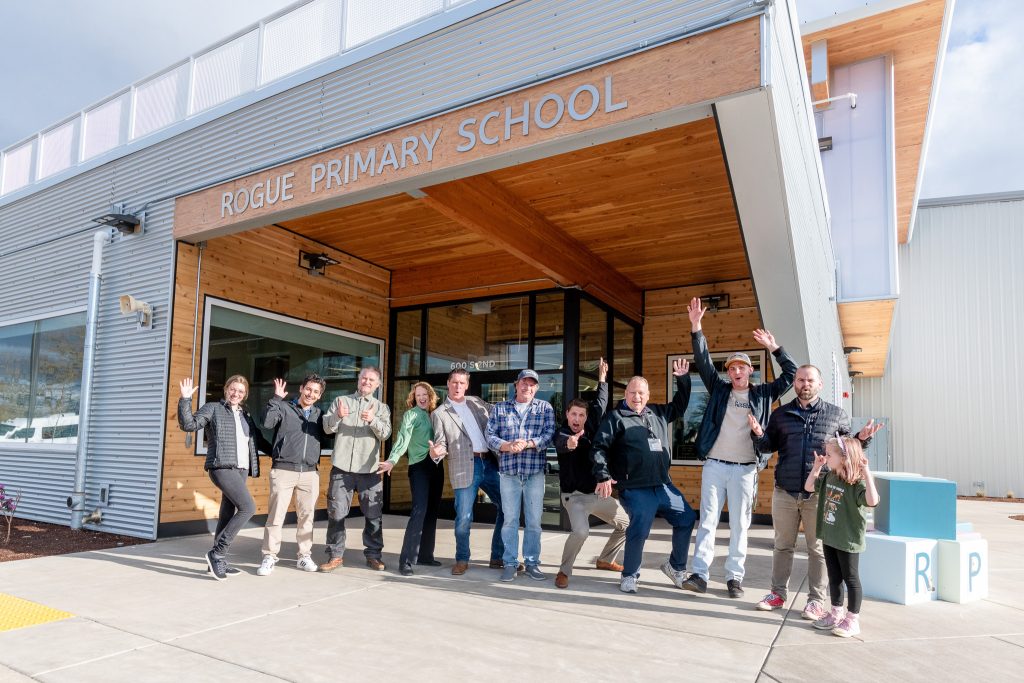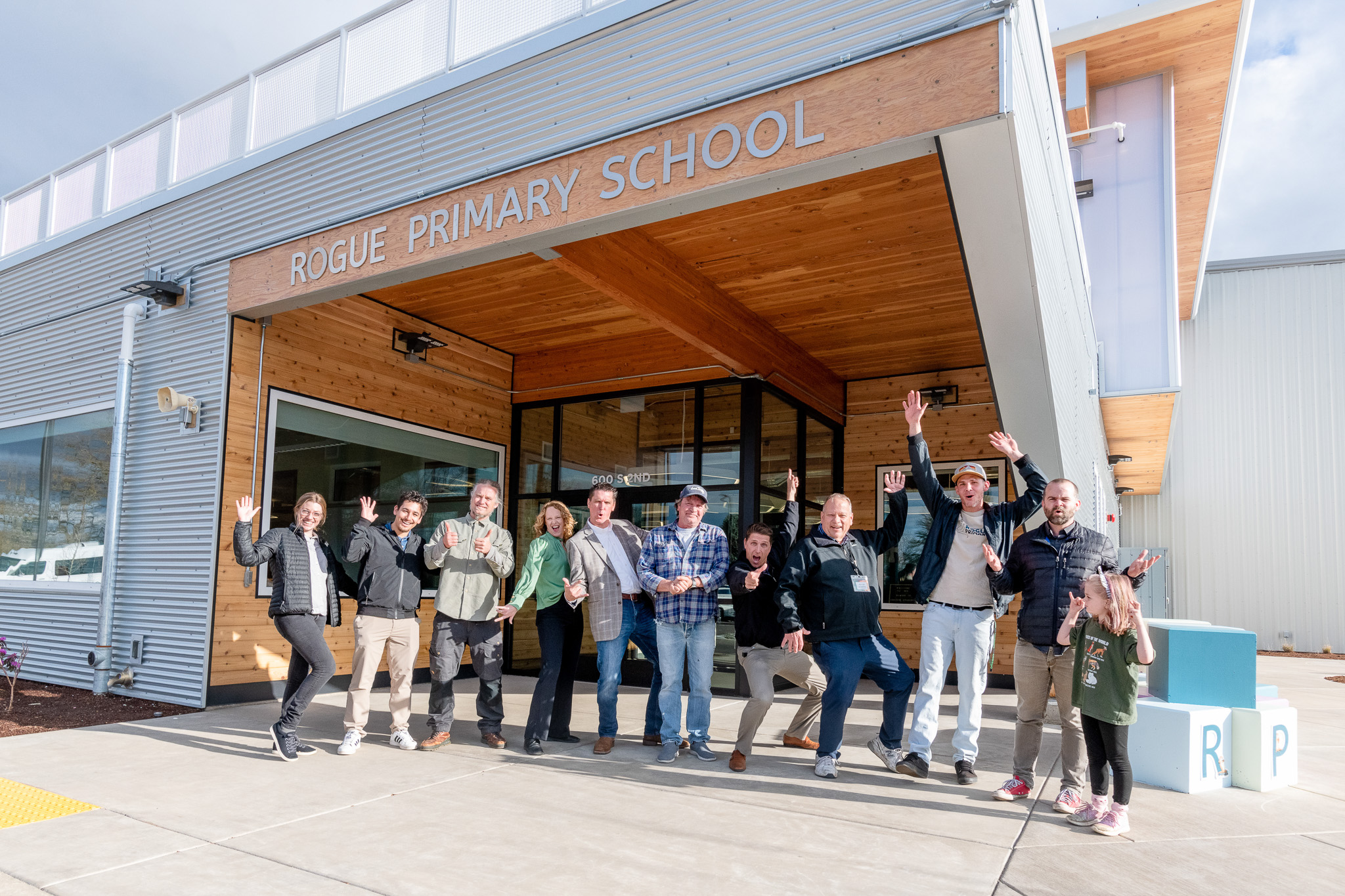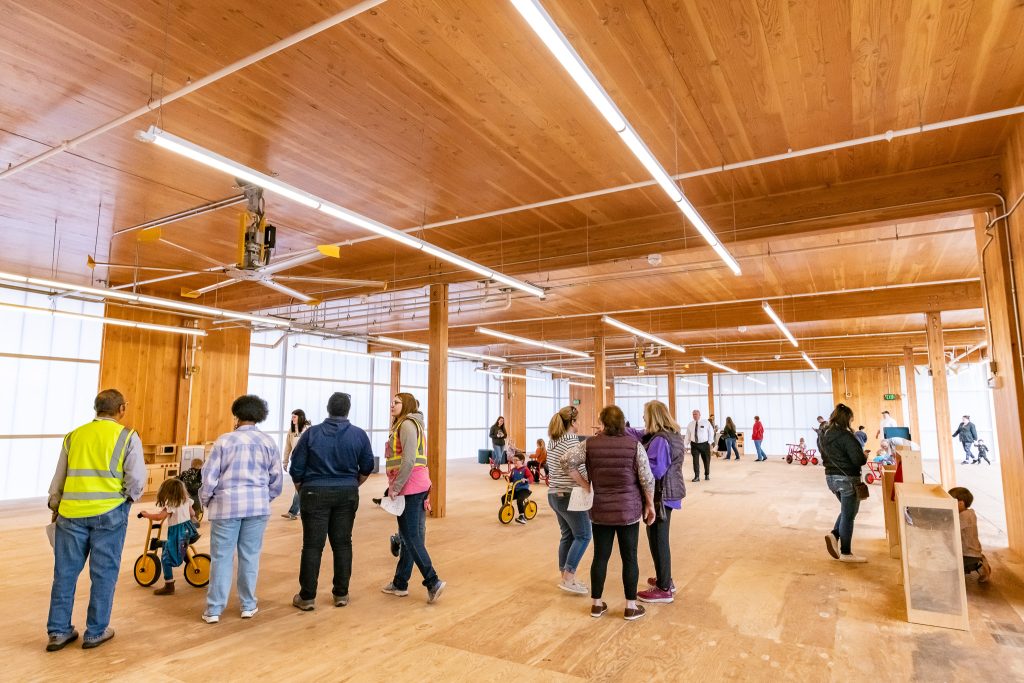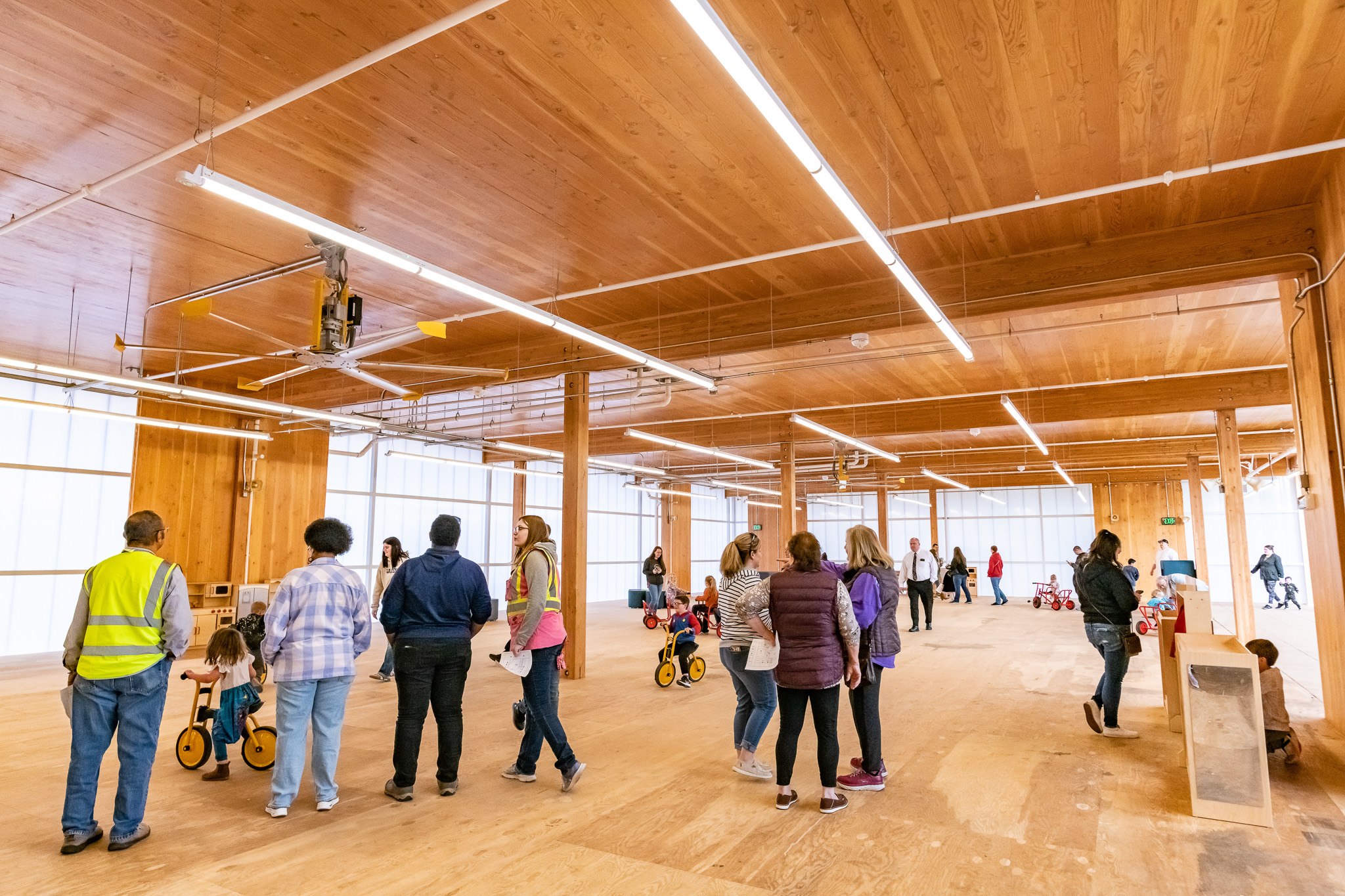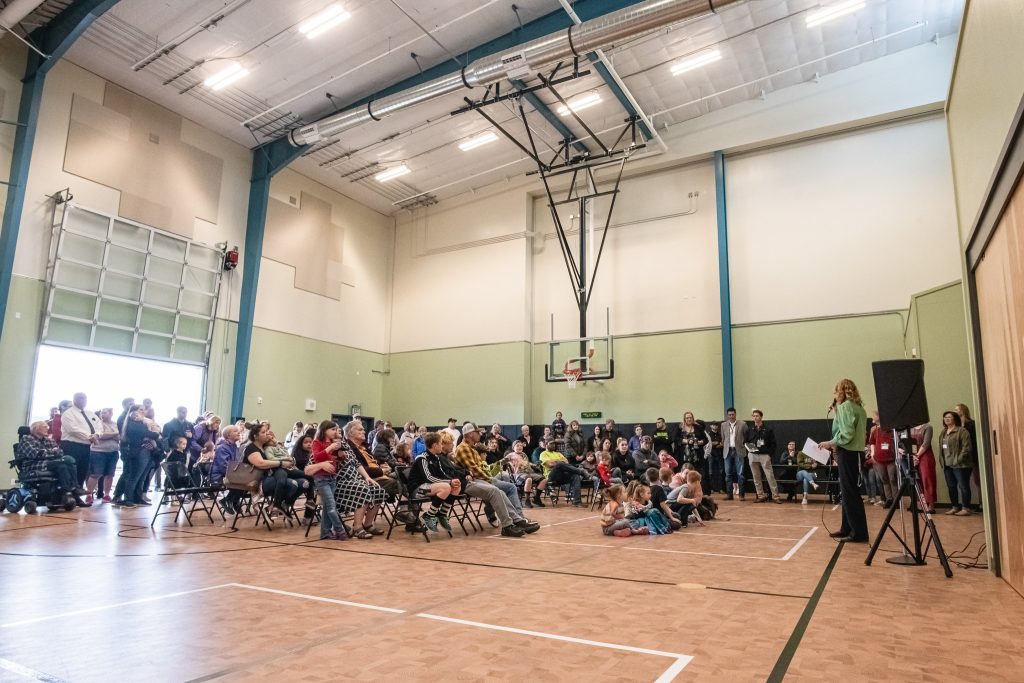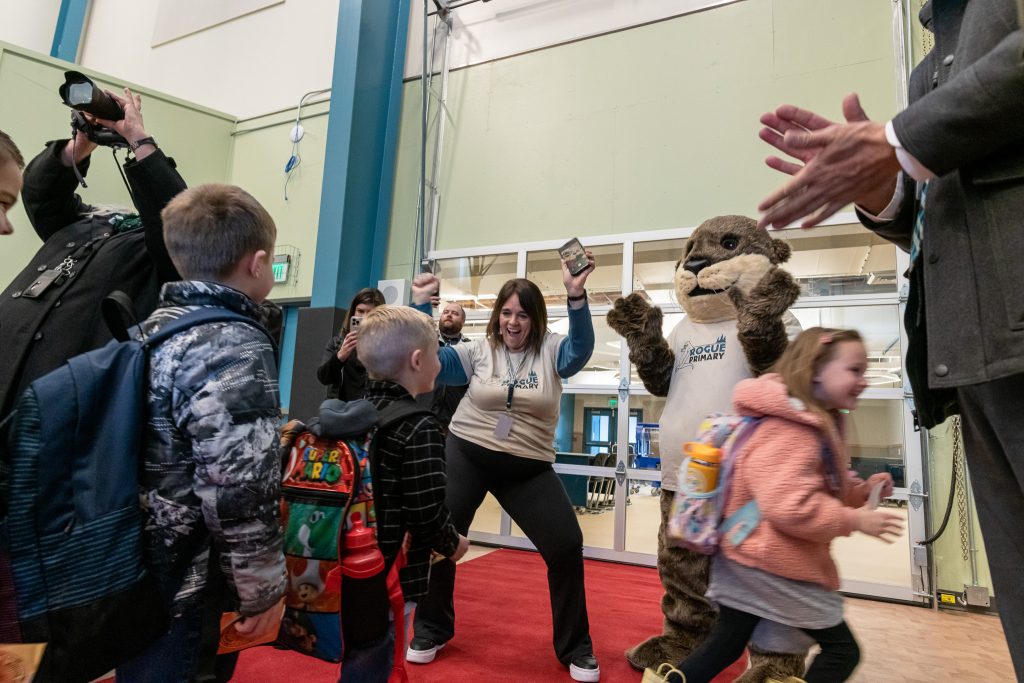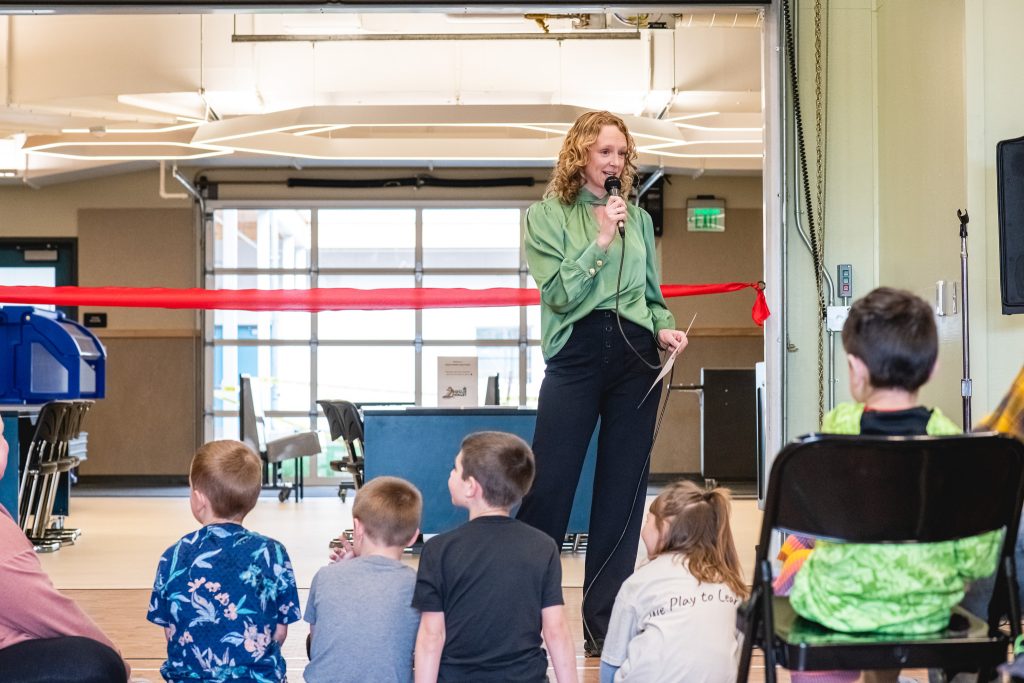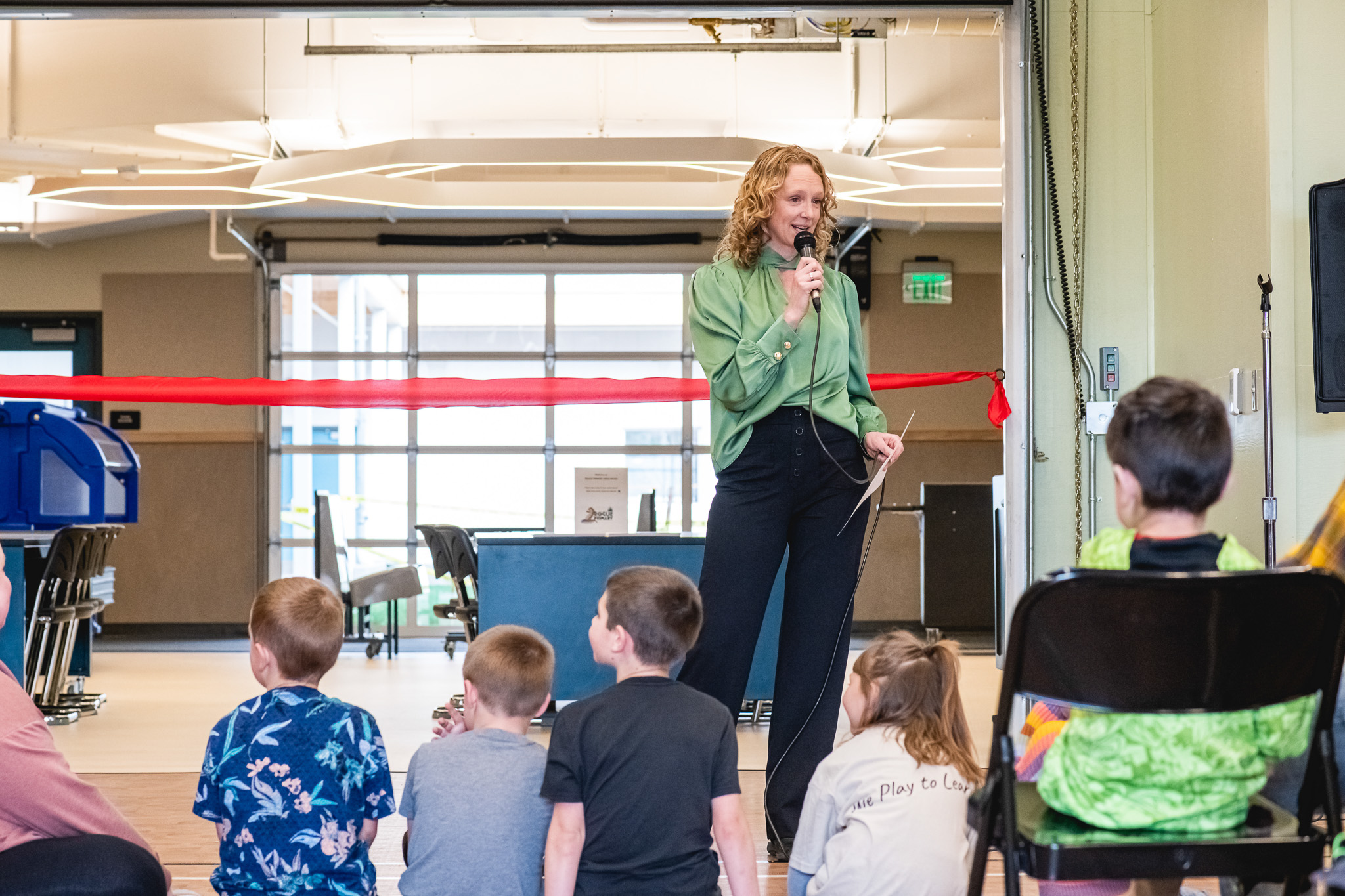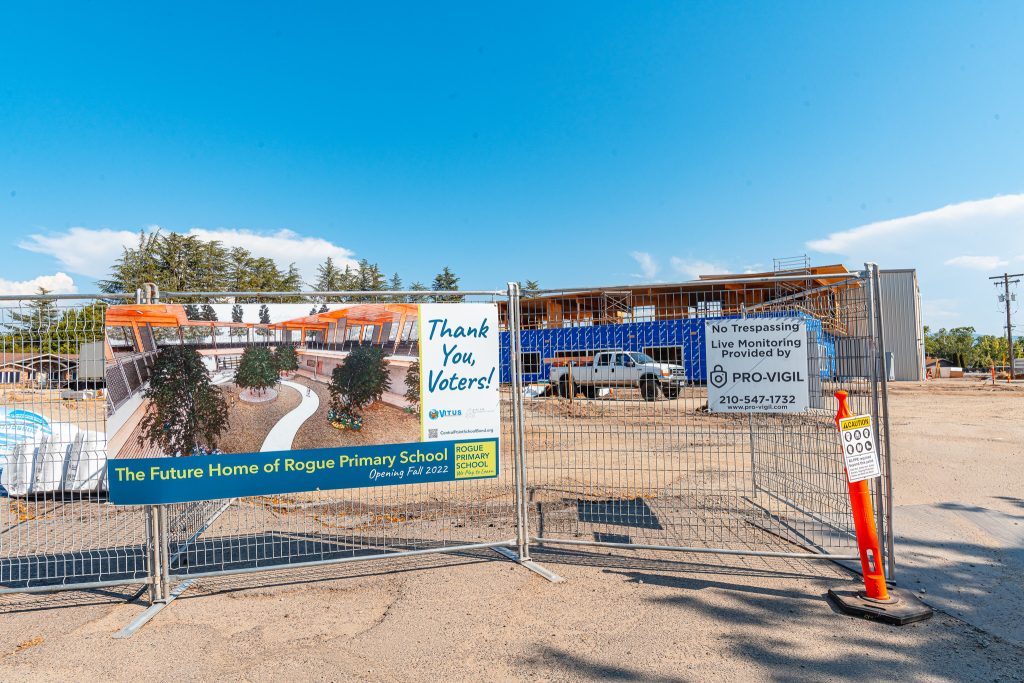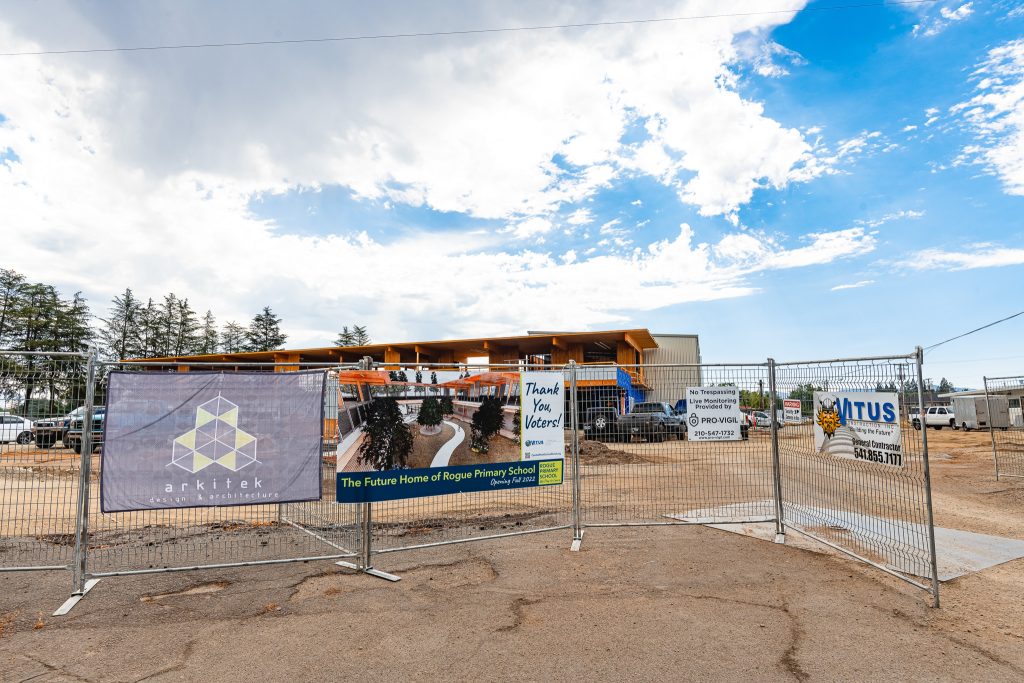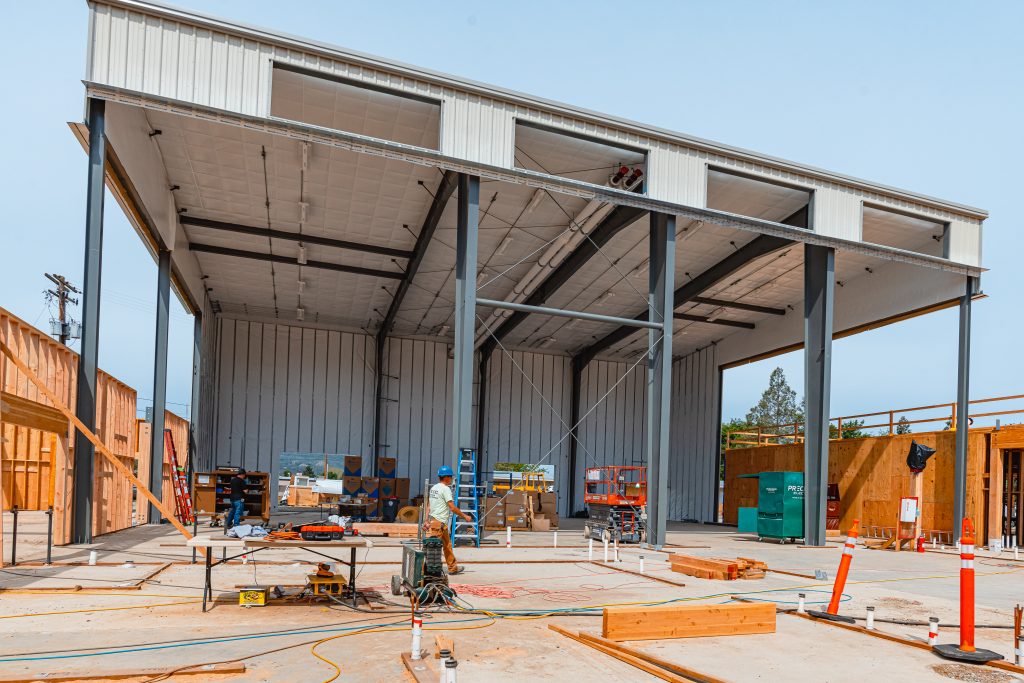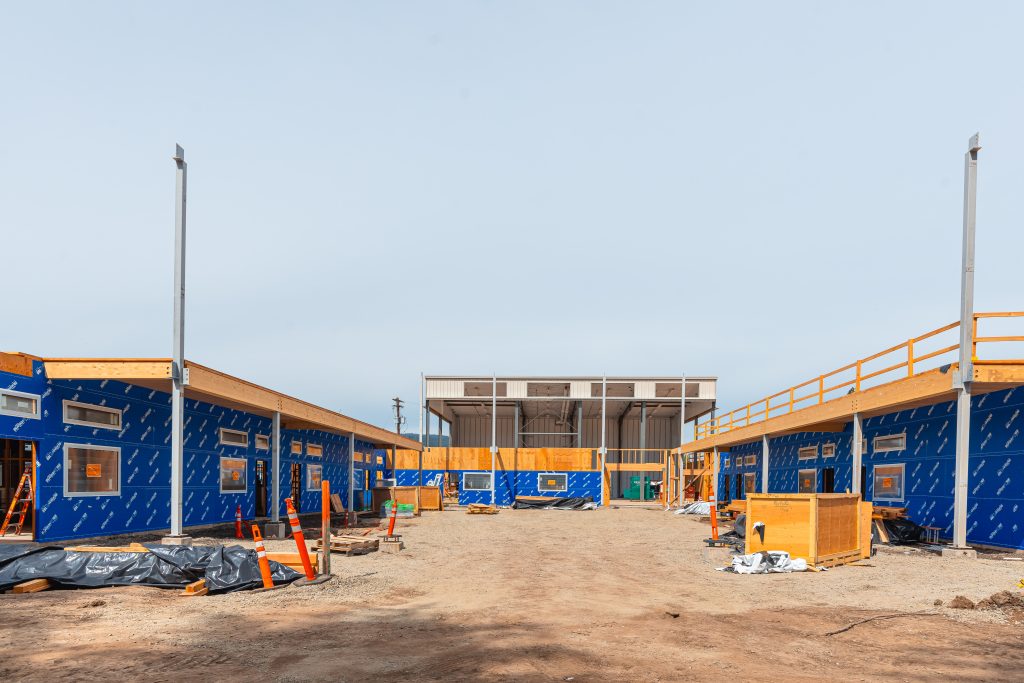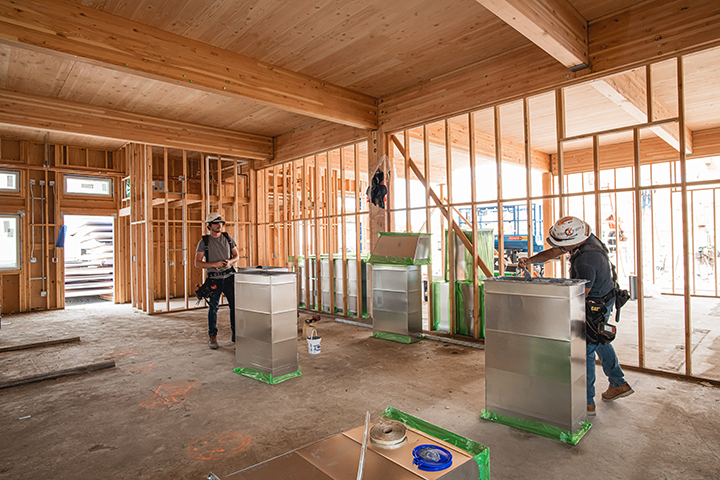 Principal Maggie Staley and future RPS students celebrate the kickoff of the conversion of the former Central Point Hospital facility.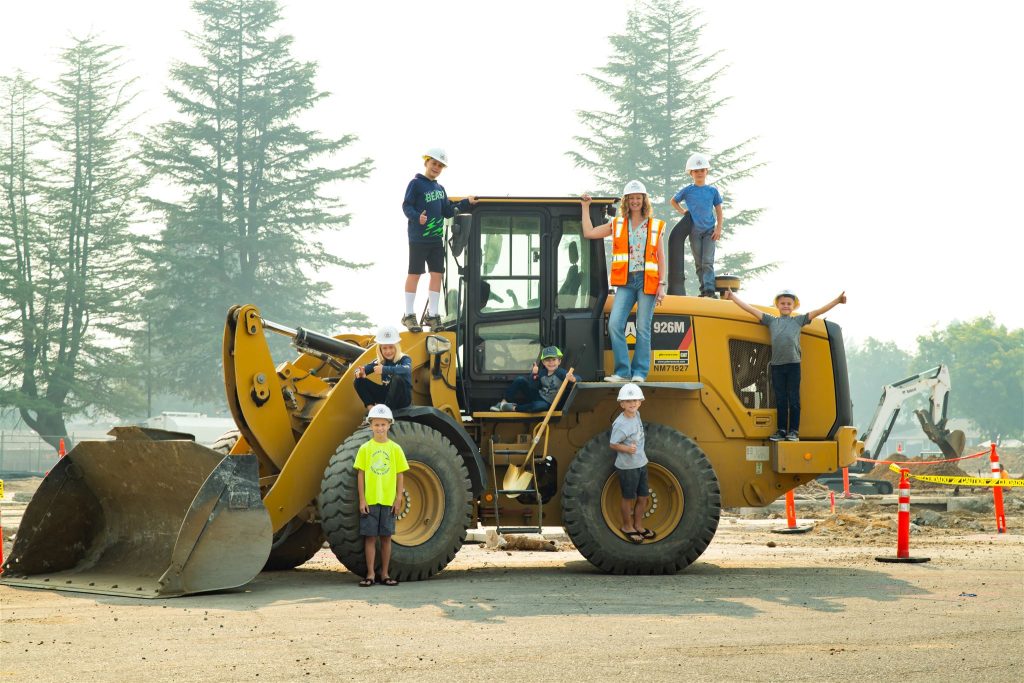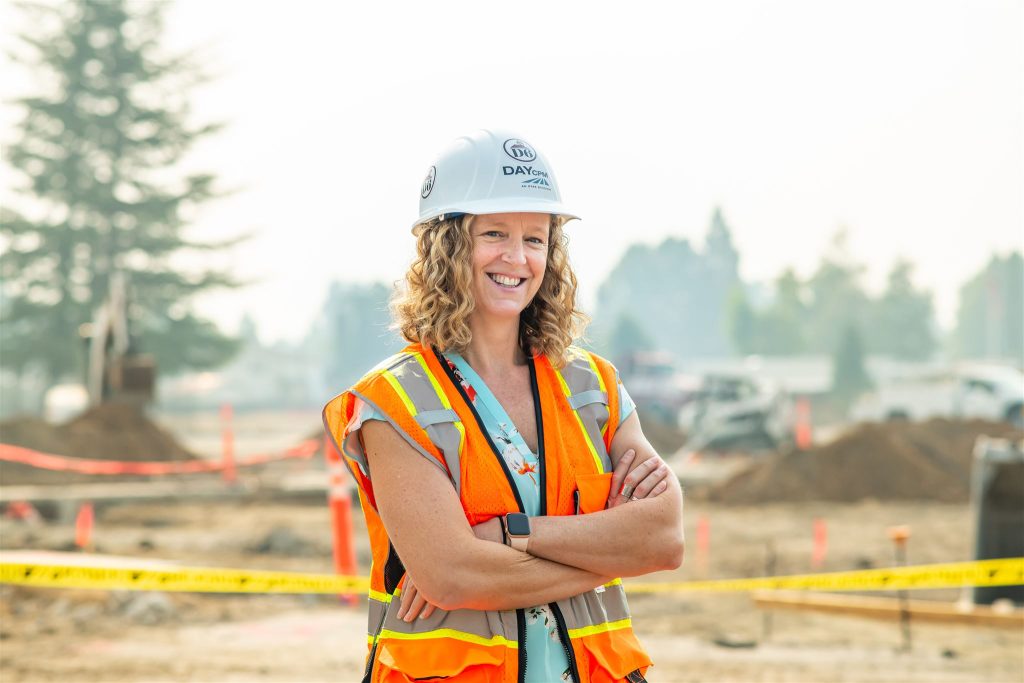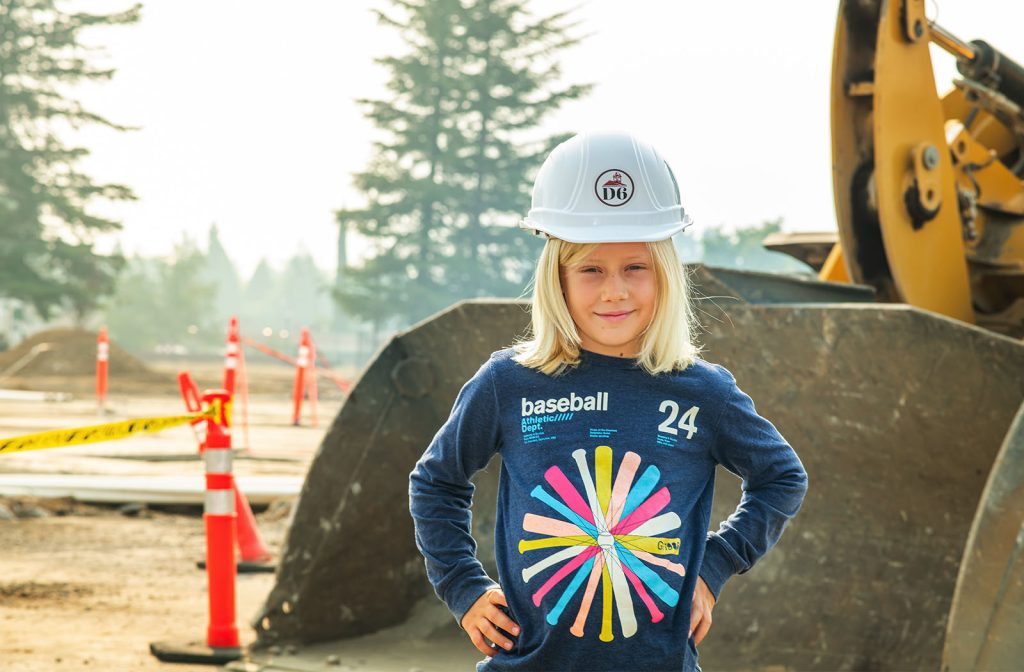 Construction of our newest elementary school serving grades Kindergarten thru 2nd grade begins! Demolition activities are in full swing.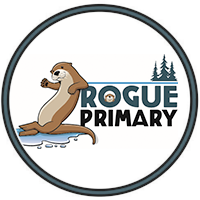 Project Manager: CPSD
Architect: arkitect (Ashland)
Engineer: Douglas Snyder (Medford)
General Contractor: Vitus Construction (Gold Hill)
Principal/School Contact Information: Maggie Staley
District Contact Information: Spencer Davenport, Chief Projects Officer
General Information: 541-494-6202, bond.projects@district6.org