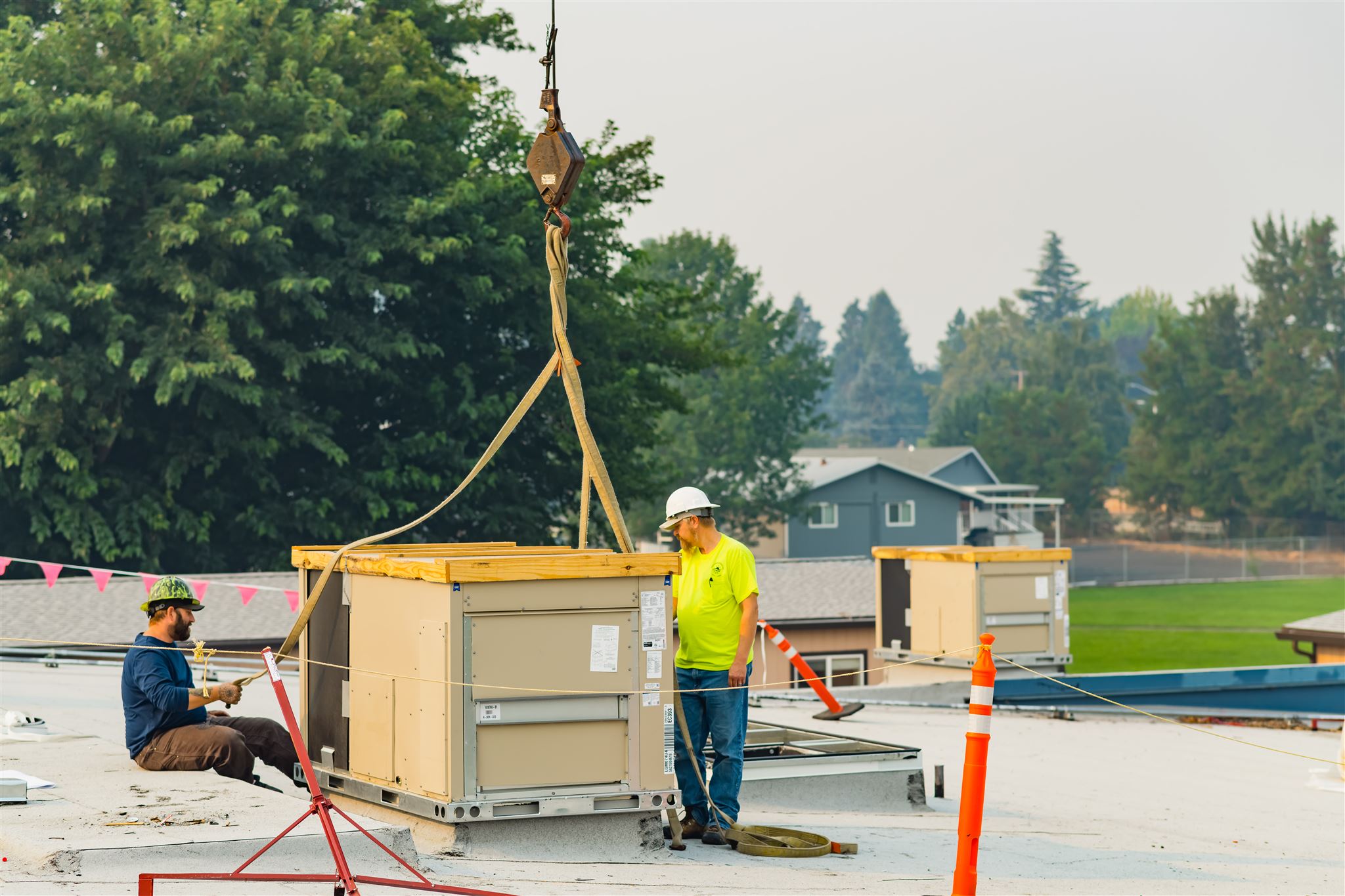 Driving around the Central Point School District, signs of Bond work are all around: the Rogue Primary School is going up at the old Asante site, the new building at Jewett is almost complete, and the parking lot at Crater High School is complete. What is less noticeable is the work that has been going on inside our schools and behind the walls.
When the District was developing the Bond package to put before voters, the most consistent feedback we heard from students, staff and parents was to do something about the heating ventilation and air conditioning (HVAC) systems.
In 2018, an assessment by outside experts confirmed what our community already knew: it was time to replace the old boilers, air handlers and furnaces that in some cases were nearly 50 years old. A majority of the 2019 Bond approved by voters was replacing and/or updating schools' building systems.
Top on the list? HVAC systems.
"We knew from experience that our schools are either too hot in the spring and summer months or too cold in the winter," said Spencer Davenport, Chief Projects Officer.  Davenport continued, "Students and staff were propping open windows or doors, which is inefficient and a safety hazard."
Soon after the Bond was passed in 2019, the District, with the help of engineers, began a detailed assessment of the condition of HVAC systems across the district. There is more than six hundred thousand square feet to analyze and improve. That is slightly larger than Windsor Castle.
The District then began this spring to install, demolish, repair or replace existing HVAC systems with modern, efficient systems capable of heating and cooling our schools even on the most extreme days. Schools that have received or will receive new HVAC systems include:
Crater HS
Hanby MS
Scenic MS
Jewett ES
Mae Richardson ES
Patrick ES
Sams Valley ES